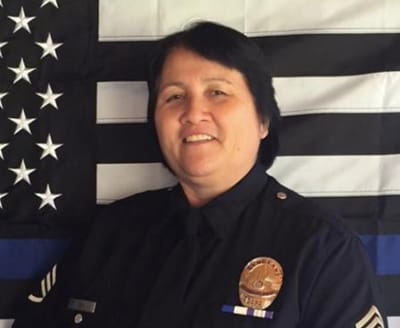 Always Bev is proud to announce the addition of Stacy Lim as a staff consultant.
Lim, now retired, served the Los Angeles Police Department (LAPD) for thirty years, and ultimately specialized in officer training with the rank of Sergeant II. As a consultant, Lim will work with Always Bev owner, Barb Jordan, providing skilled and experienced expert advice on key safety tips and techniques, to be highlighted in Always Bev seminars and training classes.

"I am so proud of Stacy and what she overcame after being targeted by gang members in her early law enforcement years," commented Barb Jordan. "Having the strength and commitment to overcome such tragedy and violence, and be able to put her energy into having such a prolific career with LAPD truly describes Stacy to her core. She has always been a woman with the highest standards of integrity and a natural ability to look out for the well being of others. Always Bev is fortunate to be able to share Stacy's knowledge acquired from her years serving the community of Los Angeles as a decorated member of the LAPD."

Although Lim and Jordan were teammates and NCAA National Champions at Cal State University Northridge (CSUN), it wasn't until she attended a fundraising dinner at CSUN when Lim became aware of Jordan's plight to honor her late sister Beverly, through teaching personal safety and vigilance. While at the dinner, Lim heard college students sharing their most impactful happenings of the academic year, one of which was attending an Always Bev seminar, led by Jordan. Lim responded with enthusiasm in learning of the safety platform.

Lim's motto "Prepare your mind, for where the body may have to go," fits in perfectly with Always Bev's mission and Jordan's passion to help others stay safe by stressing awareness in their daily routines, sharpening decision making skills, and introducing specific actions to take if ever vulnerable or physically.threatened.